TO ALL THE CATHOLIC FOREIGNERS LIVING IN ISHIKAWA PREFECTURE AND NEIGHBORING PLACES!!! TO ALL OUR BROTHERS AND SISTERS IN FAITH.
JOIN US IN OUR ENGLISH MASS EVERY 4th SUNDAY OF THE MONTH FROM 4:00P.M. ~ 5:00P.M. AND INTERNATIONAL MASS EVERY 5th SUNDAY OF THE MONTH FROM 10:00A.M ~11:00A.M. AT HIROSAKA CATHOLIC CHURCH DURING INTERNATIONAL MASS WE SING "IMMACOLATE MOTHER" IN DIFFERENT LANGUAGES, AS WELL AS THE PRAYER OF THE FAITHFUL FEEL FREE TO PARTICPATE AND OFFER YOUR PRAYER IN YOUR OWN LANGUAGE.
PRAYER IN THE CHRISTIAN LIFE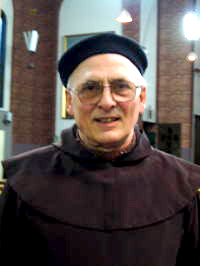 Prayer is the raising of one's mind and heart to God.
Prayer is the living relationship of the children of God with their Father who is good beyond measure, with his Son Jesus Christ and with the Holy Spirit. This communion of life is always possible because, through Baptism, we have already been united with Christ, the Son of God.
It is the heart that prays. If our heart is far from God, the words of prayer are void. Prayer is both a gift of Grace and a response on our part.
Humility is the foundation of prayer. Only when we humbly acknowledge that we are sinners and that we do not know how to pray as we ought, we are ready to receive the gift of prayer.
It is always possible to pray, even while walking in public or strolling alone or even while driving or working. Prayer is a vital necessity. Those who pray are certainly saved. Prayer and Christian life are inseparable.
The church invites the faithful to regular prayer: such as morning and evening prayer, before and after meals, Sunday Mass etc.
The Christian family is the first place of education in prayer. The family is the "domestic church" where God's children learn to pray and to persevere in prayer. For young children in particular, daily family prayer is very important For their formation in prayer. The memorization of basic prayers (such as the Lord's prayer and the Hail Mary...) offers an essential support to the life of prayer.
In response to his disciples request: Lord, teach us to pray" Jesus entrust to his disciples and to his church the fundamental Christian prayer. It is called the "Lord's prayer" because Jesus himself entrusted it to us. This prayer is truly the summary of the whole Gospel. In this prayer we ask, not only for all the things we can rightly desire, but also in the sequence that they should be desired. This prayer teaches us not only to ask for things, but also in what order we should desire them.
Fr.Cipriano Bontacchio
You can read past messages in here.